July 2, 2021
What's been your pathway to success? A new TCC/FSU project will capture these stories!
Meet Emily, Kendall and Zachary, former Tallahassee Community College (TCC) students, who transferred to Florida State University (FSU) as part of the TCC2FSU program.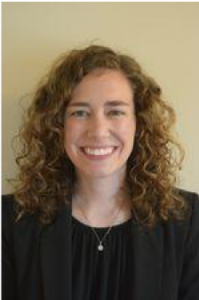 Emily Noel (A.A., '10; B.S., '12; M.P.P., '14) is currently employed at the U.S. Department of Commerce in Washington, D.C. as a Trade and Business Analyst and has spent the past five years working within the federal agencies. She graduated TCC with an Associate in Arts in 2010 and then transferred to FSU where she completed her bachelor's degree in International Affairs and Political Science.
In reflecting on how TCC and FSU prepared her, she said, "I was valedictorian of my high school graduating class. However, despite my academic success in high school, I was not sure if I was prepared for the university environment as I was from a small, rural town. For these reasons I chose to take the pathway to FSU by first getting my associate's degree at TCC. TCC provided me with the foundation I needed to have academic success as I pursued my bachelor's degree at FSU and then my master's degree at American University. At TCC, I not only received an excellent education that prepared me for my time at FSU and my career, but it also instilled in me the values and confidence that enabled me to achieve my academic and career goals. I built strong professional and personal relationships during my time at TCC that have helped me excel. It is for these reasons that I am extremely grateful for the TCC2FSU program."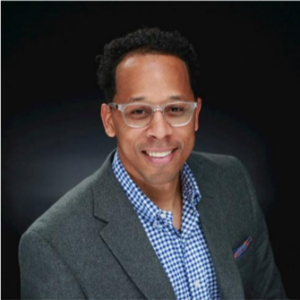 Kendall Williams, III (A.A., '08; B.S., '12) is a Support Engineer with IBM in Raleigh. He studied Mechanical Engineering at TCC and then transferred to FSU to pursue Software Engineering, and graduated in 2012 with a degree in Information Technology.
Kendall said "Looking back at how TCC and FSU prepared me, I was uncertain about the college environment and the changes in my life – I was not sure I was qualified enough to enroll in a 4-year university. When I discovered the pathway to FSU through TCC, I felt confident that earning my associate's degree first would be my best option. I chose the pathway for two reasons: First, TCC gave me a foundation necessary to pursue academic success; I received a stellar education from a caring faculty/staff that prepared me for my transition to FSU. Second, TCC gave me core values that helped me in obtaining my goals to move forward to achieve a bachelor's degree from FSU. I will forever be grateful to TCC for the professional and personal relationships that I have gained.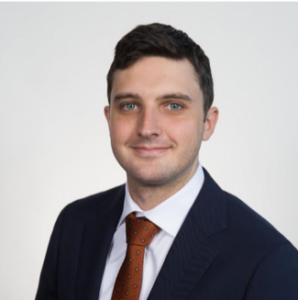 Zachary Patterson (A.A., '17; B.S., '19) is a Global Information Security Analyst with Citibank in Tampa. He remembers how the TCC2FSU program helped him overcome challenges in receiving correct academic advising information.
"The issue of program eligibility was daunting for me," Patterson said. "I really benefited from the TCC2FSU partnership and the access I had to FSU advisors. FSU advisors host an FSU Day at TCC and also attend monthly TCC visits in the student union. I went straight to an FSU advisor and asked what I need to do to get into FSU's IT program. He was able to tell me exactly what courses I have covered, what I needed, and what is next, and made it quite visual to follow. That was something I credit for helping me transition from one institution to another."
The stories of these three alumni reflect TCC's and FSU's dedication to preparing students and the TCC2FSU program's benefit for career readiness.

Connecting with TCC2FSU alumni
The National Science Foundation has awarded FSU and TCC $756,095 for the project titled "Backtracking CTE Pathways: Identifying and Investigating Pathways and Critical Junctures in Two-Year Programs." This project will follow a cohort of TCC alumni who began in 2017-18 in both A.A. and A.S. programs on their journey to FSU. Find out more about the project here.
Lead Principal Investigator Dr. Marcia A. Mardis, Professor and Associate Dean for Research at the College of Communication & Information (CCI) and TCC Principal Investigator Provost Calandra Stringer are leading the project to identify factors that facilitate or hinder student success. The FSU team also includes Dr. Faye R. Jones (FSU Co-Principal Investigator), CCI Senior Researcher; Ebe Randeree, CCI Associate Dean for Finance & Administration; and Rick Burnette, FSU Associate Provost for Strategy and Analytics and Interim CIO.
If you are started at TCC in 2017-2018 and transferred to FSU, please contact Ebe Randeree (eranderee@cci.fsu.edu). We would love to talk with you about your journey.